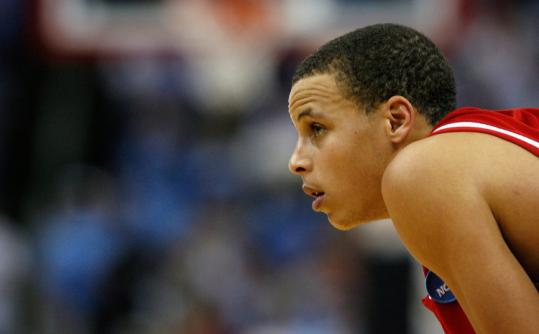 Their best player is eight years old.
Their leading rebounder is a Frenchman who snags less than six boards per game.
Their heaviest player weighs about 160 pounds.
They are one game from the Final Four.
This year's Cinderella du jour, Davidson, is not nearly as miraculous or heart-warming as George Mason was two years ago. The Wildcats entered the tournament as undefeated champions of their conference and winners of twenty consecutive games. They were a popular upset pick in the first round. George Mason was a ragtag group that barely--some would have you believe undeservedly--got tossed into the tournament at the last minute as an afterthought. They then took down a returning Final Four team in the first round, the defending national champions in the second round, and a number one seed juggernaut in the Elite Eight to reach the Final Four as an eleven seed. Not one damn person except their coach saw it coming.
Davidson, a ten seed, has had a very nice upstart tournament run, including an unexpected victory over glass-jawed two seed Georgetown, a team in whom many people (including myself) put too much faith. But otherwise it's been a very vanilla set of juegos for them. The string of opponents for Davidson--Gonzaga, Georgetown, Wisconsin--ain't nearly as freakish as the giants of college basketball that the Fightin' Larranagas pulled off two years ago (Michigan State, North Carolina, *cough* Wichita State *cough*, and Connecticut before falling to eventual champion Florida).
If Davidson and its impressive band of shrimps can somehow defeat a bigger, stronger, and better Kansas team, I'll jump on board despite KU coach Bill Self's propensity for avoiding the Final Four. But unless they get to the championship game, they are not even close to the same story that George Mason was.