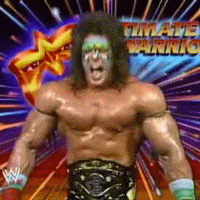 I DON'T CARE IF THIS IS A HOMER POST. YOU WILL READ IT AND YOU WILL LIKE IT.
Lloyd Carr retired as Michigan football's head coach on November 19th, 2007, although he would continue to prowl the sidelines until the Wolverines' tremendous upset victory over defending national champion Florida in the Capital One Bowl on New Year's Day. Coach Carr was carried triumphantly off the field on his players' shoulders. A more heroic conclusion to a career could not be asked for, and unfortunately, even a ride into the sunset like Lloyd's is always, and I mean always, followed by turmoil in the recruiting world.
Replacing a head coach means replacing a school's sales pitch to each and every high school senior that considers playing football for that particular program. Ordinarily, turnover in the coaching staff yields an emaciated and threadbare signing class. Somehow, new Michigan head coach Rich Rodriguez not only avoided such a catastrophe--he fashioned a top-10 recruiting class in under seven weeks. Drool.
February 6th was Signing Day, and what an unexpectedly glorious day it was for Michigan football. Among Rodriguez's more spectacular coups was the signing of former Purdue commit Roy Roundtree, former Penn State commit Michael Shaw, and former Florida commit Ricky Barnum. All told, Michigan walked away with 17 (!) four-star recruits out of 23 commitments, producing one of the finest Michigan recruiting class I can remember. And let's not forget, Terrelle Pryor still hasn't made up his mind. While Michigan is looking less likely as his destination, Pryor is slowly becoming attached to Penn State, where Joey Paps will undoubtedly turn him into a wide receiver and drive him to early alcoholism. Go Lions!
The thing that is most exciting about Michigan's recruits this year is not simply their position rankings (which are tantalizing enough), but the acute focus on neckbreaking speed. Almost every signee this year is among the fastest at his position, a skill that has led to three consecutive 11-win seasons for Rodriguez.
With a crop of gamebreakers like Sam McGuffie, Terrence Robinson, Darryl Stonum, and JT Floyd, Rich Rodriguez must be laughing maniacally at the feast of talent now at his disposal.
"But wait," you say, "Michigan still doesn't have the quarterback to operate this offense!" Falsehood, I say! Three-star Justin Feagin has the rocket arm, 4.3 speed, and charmingly quotable demeanor to take the reins at the sport's Most Important Position. "Three stars?" you might scoff. Yes, three stars. The same three stars that almost sent Pat White to LSU as a wide receiver. Now he's a Heisman candidate at quarterback and a three-time starter in BCS bowls.
So for your seemingly impossible wizardry and shredding prowess, Coach RichRod, I bestow upon you the title of Daily SAll-Star.